Paul S. Rhee L'96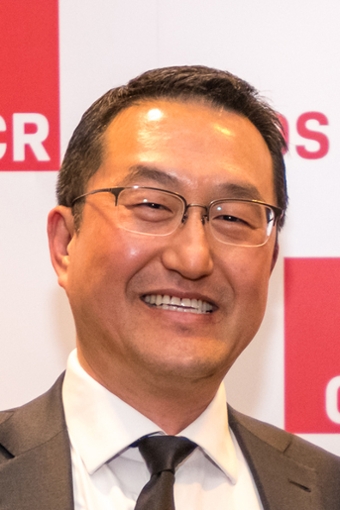 Paul S. Rhee L'96 has built a successful career in the law field, and he has fond memories from his time as a Syracuse University law student. 

I decided on Syracuse because I had some high school friends who attended there," says Rhee, senior partner at Yoon & Yang law firm in Seoul, South Korea. "My friends said there was great camaraderie and school spirit among classmates." 
What stands out to Rhee from his time at Syracuse? Walking from Kimmel residence hall to the College of Law, making a stop at People's Place Café in Hendricks Chapel for a coffee (with cream and sugar) and either a bagel or a croissant as he made his way to class. 
Rhee, who grew up in the Los Angeles area, earned a bachelor's degree in political science and applied to Syracuse University's College of Law after working on George H.W. Bush's unsuccessful 1992 presidential re-election campaign.
Rhee never visited Syracuse before he applied, and he was unprepared for his first winter in Central New York. During 1993, he experienced a two-day storm that dumped more than 3.5 feet of snow on campus while immobilizing much of the region and causing campus to close. 
"I've skied many times in other places, but never saw that much snow," Rhee says. "I went shopping with my California friends from law school for winter boots for the first time."
He found the academic climate warm, though. "The professors were definitely open and available and nice," Rhee says. "I came from a public institution where it's hard to see and meet professors."
Especially memorable was Hilary Josephs, a professor who taught international law. "She had extensive background in the area," Rhee says. "It wasn't just teaching from a textbook."
Working at the student legal clinic and an externship with the New York State Attorney General's Office in Syracuse provided Rhee with valuable real-life experience of "how legal practice was done." 
Rhee thought he might become a prosecutor or a government lawyer. Instead, Kim & Chang – the largest law firm in South Korea – recruited him. At the time, the Korean market was opening up to foreign investors and multinational corporations for the first time in a meaningful way in order to recover from the 1997-98 Asian financial crisis. 
"I am a bilingual Korean-American. They were looking for people like me to help foreign investors and multinational corporations enter the Korean market and navigate the Korean legal system," Rhee says.
A few years later, he joined Yoon & Yang and was made partner, where he played a critical role in developing its leading Antitrust and Mergers & Acquisitions practices. "I like to give foreign investors and multinational corporations a positive impression of South Korea," he says. "I feel responsible for them to be successful because I'm their first interface here."
After he moved to Seoul 21 years ago, more than a dozen College of Law alumni living in and around Seoul formed an alumni group. Today, the group boasts more than 100 active members. 
"My classmates from my first year of law school are still my best friends, and some are my best clients, too," Rhee says. "That's one of the highlights of my life at Syracuse. And, this year, I am excited to be representing a classmate's Silicon Valley-based biotech startup, Avellino Lab, in a highly anticipated IPO in South Korea."