Parents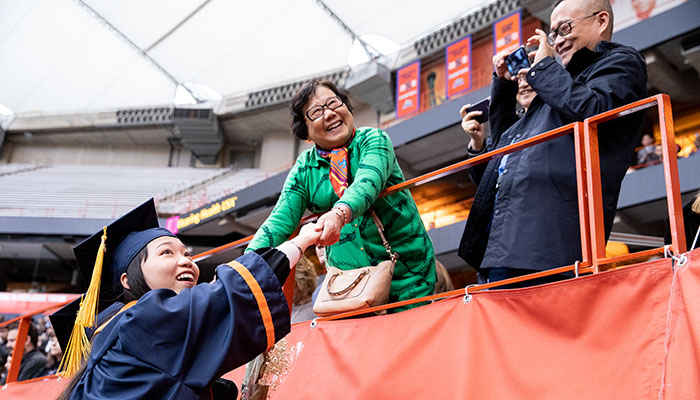 Parent and Family Services sponsors a variety of programs to engage parents as their students find success at Syracuse University. Through Family Weekend, Syracuse Welcome, Parent E-newsletters, webinars and more, Syracuse University strives to keep you well-informed and connected to your student and the campus community. 
Parent Volunteers
Even when you are in Asia, you can be supportive of the University. Participate in student send-offs, college fairs, University events and fundraising in Asia. Interested parents can send us an email to request more information.
Parent Giving at Syracuse University
Making a gift is an integral way to demonstrate your confidence in Syracuse University. Your gifts support the programs, scholarships, faculty and facilities that prepare students for success. Private financial support strengthens the reputation of Syracuse University both in the U.S. and abroad.
Join the thousands of parents all over the world who give to Syracuse University and make an immediate impact on your son or daughter's educational experience.
Newsletter
Send us an email to begin receiving this newsletter in your in-box.
Contact
Have Questions?
Send us an email